Coping With Divorce? - Ask The Expert
Welcome to our online support column for women coping with divorce and the breakup of a marriage.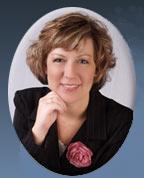 We are committed to helping you deal with your challenging divorce issues and the emotional struggles that go along with it. As a result, we partnered with life coach Gloria Swardenski to provide this column and answer your pressing questions.
Since 2001, Gloria Swardenski has been a business and life coach, motivational speaker, and an expert on the practical applications of Emotional Intelligence. She is the author of Got 90 Seconds? Quick Quotes and Notes to Encourage and Inspire (#Ad), an encouraging and inspirational book to help you gain a new perspective and look at things a little differently. She also helps motivate people to reach their goals and be successful in her role as a franchise owner of Sylvan Learning Center in Pensacola, Florida. You can find out more about Gloria here.
Even though Gloria is no longer accepting questions, you can read through her previous posts to get inspiration that can help you deal with your own situation. Her posts are organized by topic below.
If you feel like you would like to speak with someone directly about the issues you are dealing with, BetterHelp is an online option that offers affordable and discreet counseling. You can find out more about this service on our divorce counseling page.

Questions & Answers about...
As you read through the various questions, you will see that you aren't alone in what you are feeling. Though it may be hard right now, you will get through it.
* Information and feedback on coping with divorce issues in this section of the website is for general purposes only, and not a substitute for professional counseling.
(As an Amazon Associate I earn from qualifying purchase)