Tips for Coping With Divorce -
Strategies from the Life Coach

When you're coping with divorce and the breakup of your marriage, it's easy to be overwhelmed by all the emotions you're experiencing. And it can be tough dealing with everything, regardless if you're the one who wanted the divorce or you were blind-sided by your spouse's declaration the marriage is over. All of this can leave you questioning yourself, your sanity, and your decisions.
We understand this and are committed to helping you deal with your challenging divorce issues and the emotional struggles that go along with it.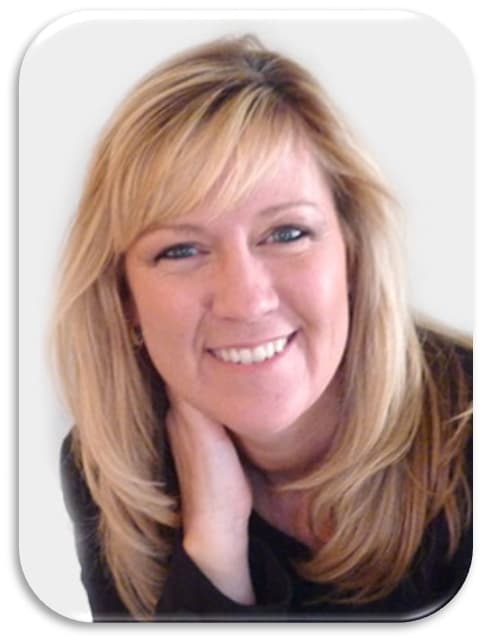 As a result, we partnered with life coach Gloria Swardenski to provide her feedback and answer your pressing questions about the emotions you may be facing.
You can read through her posts to get inspiration that can help you deal with your own situation. The posts are organized by topic below. As you read through the various questions, you will see that you aren't alone in what you are feeling. Though it may be hard right now, you will get through this.
If you feel like you would like to speak with someone directly about the issues you are dealing with, BetterHelp is an online option that offers affordable and discreet counseling. You can find out more about this service on our divorce counseling page.
Making Decisions
I Don't Want A Divorce - What to do when your spouse wants a divorce and you don't. Plus, how to establish limits on what you will tolerate.
When To Get A Divorce - If you feel like your marriage is in limbo and are wondering if you should stick it out, the answers to these questions may shed some light on your situation.
Should I Stay or Should I Go - Here are some ways to look realistically at your situation when you're struggling with whether to get a divorce or not.
Should We Reconcile - It's not unusual to second-guest your decision to divorce. If you're wondering whether to give your marriage another try, these suggestions can help.
Homemakers Facing Divorce - Stay-at-home moms face some extra challenges when it comes to divorce. The life coach and legal expert chime in how to proceed.
Starting Over After Divorce - It can be challenging to start over after a divorce, but these suggestions can help you regain your footing.
Coping with Divorce Emotions
Regretting Divorce - Living with regrets can hold you back. Find out how to make peace with the past and your perceived mistakes.
Guilt Over Getting A Divorce - If you're plagued by thoughts of 'what could have been' or dealing with a spouse who feels guilty about a previous divorce, keep reading for tips on coping with divorce guilt.
How Do I Control My Anger - Getting divorced can bring out some very intense emotions, especially anger. Find out how to get past the anger and hate you may be feeling.
Dealing With the Pain of Divorce - Get some tips on how to deal with the heartbreak of divorcing someone you really love, especially if you didn't want the divorce in the first place.
How To Deal With Divorce - There is a lot of uncertainty that comes with divorce. Learn how to start trusting your own judgment again, deal with living without a partner, and cope when your ex makes things tough on the kids.
Divorce and Letting Go - It can be baffling when your ex seems to move on so easily after your divorce. Get some tips on how to let go of the resentment so you can move forward with your own life.
Relationship Issues Before and After Divorce
Divorce and Infidelity - If your marriage has been rocked by infidelity, find out if it's worth saving, how to deal with the affair partner after your divorce, and learn how to trust again.
Divorce and Emotional Abuse - It can be hard to let go of a dysfunctional marriage after you've been on an emotional roller coaster for years. Get some tips on how to break free and move past an emotionally abusive marriage.
Dealing With Ex-Spouses - While it would be nice if you never had to face your ex again, the reality is you'll still need to deal with him if you have kids together. Get some tips on how to handle this, as well was how to deal with issues arising with your current husband's ex-wife.
Your Family and Friends - Turning to friends and family for support during your divorce is common, but it can cause issues if they get too involved. Also, find out how to proceed if you feel caught in the middle of a family member's divorce.
Dealing with Parenting Issues
Coping with a Disneyland Dad - Nothing is more frustrating than having an ex that spoils the kids, buys them things you can't afford, or doesn't enforce any rules. Here are some tips to help you gain some perspective on the situation.
Dealing With Stepchildren - Getting married again after a divorce often introduces stepchildren into the mix. Get suggestions on how to cope when things get rocky.
When Your Child Chooses to Change Custody - It can be heartbreaking when your child announces they want to go live with the other parent. Here is some insight on how to handle the transition.
Adult Children After Divorce - Even if your children are grown and out of the house, they may react very strongly to your divorce. Find out how to handle some of the issues that may come up.
When Adult Children Divorce - It can be especially challenging when your child is facing their own divorce. How do you support them without taking over?
---

About Gloria Swardenski: Since 2001, Gloria has been a business and life coach, author, motivational speaker, and an expert on the practical applications of Emotional Intelligence. You can find out more about Gloria Swardenski here.
* Information and feedback on coping with divorce issues in this section of the website is for general purposes only, and not a substitute for professional counseling.