Gloria Swardenski – Life Coach
Gloria Swardenski is a life coach, author, business consultant, professional speaker and mother of four. Gloria started her coaching career over 20 years ago. She was also a successful syndicated columnist, where her work was featured in the popular newspaper column the Coach's Corner.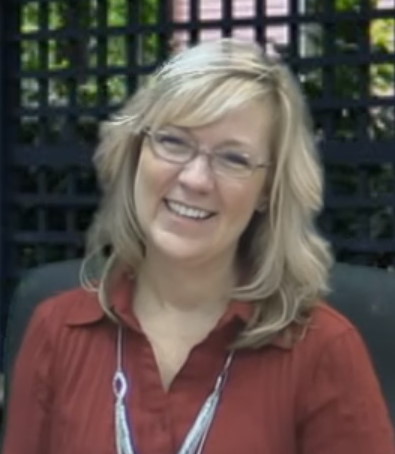 It was during this period that she went through her divorce after 20 years of marriage. Her own coach helped her to acknowledge how hard divorce can be and also emphasized that Gloria could handle it no matter what by leaning on her inner-compass. Realizing she was in charge of her destiny, she chose to face her divorce and its aftermath with grace and dignity. 

As a result of experiences from her own divorce, Gloria taught her own clients how to honor their fears, and at the same time, move through the fear and do it any way. She wants women to know that they can come back from devastation and re-create themselves to live their lives authentically. 
Helping Women Cope with Divorce
When Gloria partnered with WomansDivorce.com, she focused on helping other women get through their own divorce and move on with their lives. She received numerous emails from women asking for feedback on their situation. Gloria willing gave of her time and experience to help walk these women through their divorce. 
Gloria's column covers a wide range of topics, discussing such issues as making the decision to divorce and determining if it's the right choice for you. There is also a section on the things that often arise when you have children, such as coping with custody changes and handling problems with step-children. 
Gloria goes on to address many of the emotional stages of a relationship breakup, such as dealing with the heartbreak, anger, and regrets that many women feel during and after divorce. Along the same lines, she answers many of the common questions women have about abusive relationships, marital infidelity, and dealing with ex-husbands. 
There are sections on taking care of yourself, getting emotional and spiritual support to help you deal with everything, and tips on moving forward. You'll find great ideas on how to handle your swinging emotions and how to deal with your feelings about your ex. You can also get tips on re-entering the dating scene and taking it slow with new relationships so you don't get burned the second time around. 
You can access all of Gloria's answers on our Coping With Divorce page.
Gloria Swardenski - Beyond Life Coaching
Gloria is also the author of Quick Quotes & Notes to Encourage & Inspire (#ad). When glancing through the book, you'll find a separate quote at the top of each page.  Along with the quote, you'll find an inspiring message from Gloria to help you look at life and situations in a fresh way. Plus there is room to write your own thoughts about the quote and what it means to you. What's nice is that you can read each page in less than 90 seconds. 
Gloria's business and coaching background eventually led her to become a Sylvan Learning franchisee, where she was able to fulfill her personal dream of owning a business. With a Degree in Education, Gloria chose a career in the tutoring business because she is passionate about helping kids reach their academic goals.  You can find out more about Gloria Swardenski on her LinkedIn profile. 

(As an Amazon Associate I earn from qualifying purchases)