Ask The Life Coach
Our "Ask the Life Coach" section of the website has been really popular with our readers. For the time-being we aren't currently accepting any new questions for the life coach.
I know that you have a lot of questions on how to cope with the emotions that go along with divorce. Thanks to Gloria Swardenski, a life and motivational speaker, for providing excellent advice and feedback to our visitor questions about getting through a divorce and dealing with all the resulting emotions in our Coping with Divorce Section.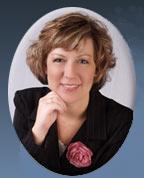 Gloria covers a wide range of topics, discussing such issues as making the decision to divorce and determining if it's the right choice for you. There is also a section on the issues that often arise when you have children, such as coping with custody changes and handling problems with step-children.
Gloria goes on to address many of the emotional stages of a relationship breakup, such as dealing with the heartbreak, anger, and regrets that many women feel during and after divorce. Along the same lines, she answers many of the common relationship questions that women have about abusive relationships, marital infidelity, and dealing with ex-husbands.
There are sections on taking care of yourself, getting emotional and spiritual support to help you deal with everything, and tips on moving forward. You can also read through the advice on re-entering the dating scene and taking it slow with new relationships so you don't get burned the second time around. You'll also find great ideas on how to handle your swinging emotions and dealing with your feelings about your ex.
For "Been There, Done That" advice, you definitely need to also check out the great tips in our Advice For The Newly Divorced Woman section for inspiration in your situation. Thanks to our visitors generously taking the time to submit their suggestions, you can find truly inspirational ideas for moving on after divorce.