Ask The Life Coach
Our "Ask the Life Coach" section of the website has been really popular with our readers. For the time-being we aren't currently accepting any new questions for the life coach.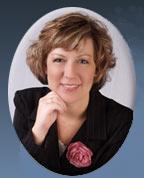 I know that you have a lot of questions on how to cope with the emotions that go along with divorce. We would like to recognize Gloria Swardenski, a life coach and motivational speaker, for providing excellent support and feedback to our visitor questions about getting through a divorce and dealing with all the resulting emotions. You can view all of Gloria's answers in our Coping with Divorce Section. 

For a "Been There, Done That" perspective, you definitely need to also check out the great tips in our Advice For The Newly Divorced Woman section for inspiration in your situation. Thanks to our visitors generously taking the time to submit their suggestions, you can find truly inspirational ideas for moving on after divorce.