Brette Sember - Legal Expert
Brette Sember is a retired family attorney and mediator turned writer. She is a prolific author (having written more than 40 titles) and has written numerous books on divorce and co-parenting.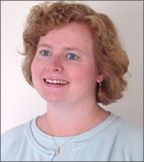 Brette has also been a guest speaker for several radio shows, as well as being a contributing writer for many national publications. In addition to discussing legal issues, she also blogs about gluten-free cooking, pregnancy, travel, senior issues, writing and more. Brette is also a ghostwriter and book editor and consultant. You can read more about Brette at her website: www.BretteSember.com.

Brette's featured divorce and parenting books:
Some of Brette's divorce and parenting books include:
The Divorce Organizer and Planner
15 Ways to Improve Your Co-Parenting
How to Get Custody of Your Dog
Parenting Together Apart For the Residential Parent
Parenting Together Apart For the Nonresidential Parent

Brette has also answered various FAQS on all aspects of the divorce process for WomansDivorce.com. You can read through the various categories of the commonly asked divorce questions.
Below are article topics Brette Sember has written about discussing various issues with divorce:

Helping Your Kids Adjust to Divorce
Co-parenting:
Helping Your Kids Adjust to Divorce:
Visitation Concerns:
Custody Topics by Brette Sember:
Post-Divorce Issues: