Affordable Gift Ideas to Save You Money
by Tracy Achen
Are you looking for some affordable gift ideas that won't send you to the poor house?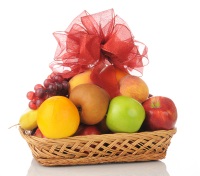 Below you will find lots of inspiration to help you give memorable gifts that are budget-friendly. While some of these ideas will take a little effort to assemble or make, they are sure to be appreciated for the personal attention and thought put into them. You can search through various YouTube videos for more instruction on how to make a lot of the items below.

Gifts ideas for food lovers:
Homemade jams or jellies - This is a great idea if you have fruit trees or an affordable source for fruits.
Homemade baked goods - Who doesn't love homemade cookies, cakes, pies, or cheesecake?
Bagged Chex mixes you can make at home - Check on the back of the box or online for recipes.
Homemade candies -Make up a batch of truffles, peanut brittle, chocolate covered peanuts or pretzels to package up for your good friends.
Homemade fudge - Find a no-fail recipe and mix up a big batch. Cut into small squares and package in a pretty box or tin.
Homemade breads - There are a variety of breads you can make, such as yeast bread, banana, cranberry, nut, zucchini, etc. The possibilities are endless.
Oven mitt present - Take a new oven mitt and place a wooden spoon and a bag of store-bought cookie mix inside, then tie with a bow for a quick gift.
Muffin tin present - For a similar idea, take a new muffin tin and place a box of muffin mix and some muffin cups on top, then tie them together with a pretty ribbon and bow.
Cookie or cake mixes in a jar are appreciated by most everyone and you can look for various recipes at Cooks.com
Recipe booklets - If you're a great cook, consider putting together a short booklet of your favorite recipes and running off copies to give to friends and family.

Gifts ideas for gardeners:
Pot clippings from one of your easy to grow and maintain plant in a pretty pot and tie a bow around it. Make sure the plant is going good and include care instructions for the new owner. 


If you are famous for your irises, consider giving some of the rhizomes to fellow gardeners when you thin out your irises. Irises are usually divided in August, but will save over the winter if placed in a paper bag with peat moss. 


Start a mini herb garden if you have enough time (at least a couple of weeks) or gather the materials in a pretty basket so the gift recipient can start his or her own. 


Cast your own personalized stepping stones by making your own form out of wood or buying one at the hardware store. You can color the concrete before you pour and then add special designs or inlays to make them one of a kind. Many home improvement stores have booklets to help you get started and there are many great videos to show you how to do it on YouTube. 


Fill a garden tote or watering can with assorted gardening tools, seeds, and gloves and give them to your favorite gardener. 


Get a gift card to the person's favorite seed or plant catalog.

Gift Baskets:
Gift baskets make great gifts because you can personalize it for the person you are giving it to. To get started, find affordable baskets at your local craft or dollar store. Also be sure to pick up crinkle paper or tissue paper, colored cellophane wrap or bags, and assorted ribbons for tying.
When you get everything together, place some crinkle or tissue paper in the bottom to give some lift and stability to arrange the items around. Place your items in the basket in a pleasing arrangement and fill in with tissue paper if needed. Finally, wrap with your cellophane and tie up with your ribbon (check out this YouTube video on how to assemble a gift basket).  Now here are some different themed gift ideas to help you get started:
Animal lover - collar, leash, treats, toys, and brushes. Pet owners appreciate that you recognize their bond with their animals.
Snack basket -variety of crackers, summer sausage or other non-refrigerated meats, cheese spread, cutting board, knife
Crafting Basket - scissors, craft glue, craft book, fabric, yarns, needles and thread, etc.
Office Pal - post-it notes, gel pens, note cards, paperclips, calendar, etc.
Grill Master - favorite barbeque sauce, bbq brush, grilling recipes, mitt, and apron.
Movie lovers - movies, soft drinks, popcorn, chips, and theater-sized candy.
Puzzle lovers - an assortment of puzzle books or jigsaw puzzles.
Frazzled friends - bath salts, lotions, bath neck pillow, and scented candles.
Sleepy nights - robe, slippers, eye mask, journal.
Financially strapped or College-bound - shampoo, soap, lotion, razors, toothbrush, toothpaste, band aids, etc.
Nail kit - hand soap, polish remover, cotton balls, base coat, nail polish, nail file, buffer, toe separator, etc.

Gift Ideas for the guys:
Shop rat - orange hand cleaner, shop towels, W-D 40, electrical tape, magnetic tray, etc.
Car buff - wash bucket, wash mitt, bug scrubber, chamois, wax
Angler - bug repellent, fishing line, hooks, pliers, net, lures and bait
Outdoorsman - heavy socks, gloves, flashlight, compass, fire starter, rain clicker
Athlete -team jersey, favorite sports or fitness magazine, workout gear, gym membership, and sports equipment

For the kids:
Deck of cards (or two) and a book of card games 
Board games - checkers, chess, scrabble 
Collectible sports or gaming cards 
Makeup or nail polish kit 
Crayons, paints, and coloring books 

Gift Ideas from the Craft room:
You can check with your local library or craft store for books with gift ideas and instructions.
Homemade blankets - quilted, crocheted, tied edges, etc.
Decorated pillows - fringed, appliqued, patchwork, etc.
Homemade ornaments decorated with sequins, paints, etc.
Hanging cup towels made from matching towels and pot holders.

Gift certificates:
These are great gift ideas for out-of-town friends and relatives because shipping only costs the price of a stamp. They are also a good idea for older people, as they really don't need any more knick-knacks and can always use a gift card.
To their favorite restaurant  
To their favorite store 
Starbucks 
ITunes
X-Box Live  
Car wash 
Oil Change Services 
Beauty salon or barber shop 
Office supply store - great for teachers 

Miscellaneous gift ideas:
Subscription to favorite magazine
Movie tickets
Favorite CD
Lottery tickets
Road atlas
Photo calendar or mug
Phone cards
Stationary, pens, and stamps
Framed picture of a special shared memory
If you're musically inclined, make a CD of you playing or singing your favorite songs 

The Gift of your time:
When you're really short of extra money, you can always give the gift of your time. Here are some ideas to consider:
Organize photos for a close relative and put them in photo albums. 


Give certificates for babysitting that can be redeemed when the parents want a night out. 


Make a certificate entitling the recipient to one free car wash. You can make it even better by including an interior clean and detail job. 


Make your own gift certificate which is redeemable for your cleaning services for one day. This is a gift which will be appreciated by men and women alike. 


---
Hopefully this list of gift ideas has given you some inspiration to help make your gift-giving a little more affordable. Below are more ideas on saving money not only during the holidays, but throughout the year as well: