Should I Divorce?
Have you ever wondered "Should I stay married or should I divorce"? You are not alone. Troubles in a marriage easily prompt these kinds of questions. The article below will help you sort out your feelings.
---
Reality Check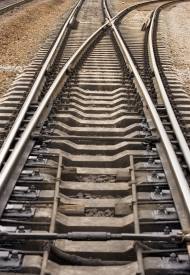 Before moving on with what you need to know about divorce, the next few paragraphs will ask you to look before you leap if you find yourself wanting out of your marriage. Choosing to divorce might ultimately be your decision, but it should be one made in a state of calm with little doubt and few regrets.
When someone approaches me and says he or she wants a divorce, my first reaction is to say, "Are you sure?" Decisions made in haste can take on lives of their own, and before you know it, there may be no turning back to save your marriage. Deep down we all know when we are at peace with the decisions we've made- big and small. Sometimes we listen to our gut and sometimes we don't.
When we make decisions and take action while our doubt mechanism is in full gear, we know we will eventually pay for it. To avoid this scenario, respect the little voice inside you, if it says "wait." Your gut instinct is asking you to reevaluate the situation before making your decision. Before making this significant change in your life take a good look at yourself and your concept of marriage.
When you're looking at the choice to divorce, forget all about the idea of the romantic fairy tale. It's time to take a good look at marriage and understand what it really takes to make this type of partnership work. Depending on how realistic and honest you are when evaluating your situation, when it comes to a divorce, you may find that the grass may not always be greener on the other side. For a good dose of reality, sit down and write out a pro and con list of staying married vs. the realities of divorce and being single.
Consider the following: children, your career status and ability to make money, finances, life style changes, cost of divorce, being single again and the threat of sexually transmitted diseases once you're back on the dating circuit. (You may be thinking, "I never want to date again", but trust me, you will.)
Consider the following:
Have you gone to marriage counseling?
Have you and your spouse taken the time to talk and isolate the real problems of the marriage?
Do you really listen to each other or just nag, complain and tune out?
How well do you compromise and try to find time for enjoying quality time together?
How productive or destructive are your methods of fighting?
Do you kiss and make up without holding grudges?
Are you teammates working toward the same goals?
Are you both willing to work on your issues together?
Writing out the answers to these questions will help guide you in making an educated, rational decision. Divorce is difficult, but it might be your best option and worth the temporary discomfort of transitioning into a new life. The process of honest evaluation will help you experience more peace and have fewer doubts regardless of your decision. 


---
Article by Amy Botwinick, author of "Congratulations on Your Divorce: The Road to Finding Your Happily Ever After", a book designed to help guide you through the treacherous paths of divorce and into a life of renewed joy. For more inspirational articles, visit her website at Women Moving On.

---
Quote of the Day
There are 3 choices: you can either give up, give in, or give it your all! - Unknown

If you're still wondering "Should I divorce?" you might consider trying to save your marriage. How to Save a Marriage will give you tips on how to repair your relationship and exercises to help get marriage back on track.

The articles below offer more helpful tips to help you decide: