How To Search For Jobs
Searching for jobs takes dedication and a willingness to move beyond your comfort zone. This involves doing more than just looking through the classifieds.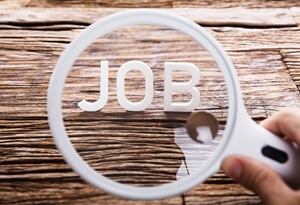 You need to make contacts with people who know of available positions, be willing to approach managers and business owners, and dress to impress (because you never know when an opportunity will find you). You also need to make sure that you have a polished resume and cover letter on hand to give to a potential employer. Once you have that done, then you can start searching for employment prospects.

Best Sources of Jobs
Now that you've got your head in the game, here are some suggestions on where to look for employment opportunities:

Referrals - Ask friends, family, and neighbors if they know of any openings in your field of interest. Referrals lead to more employment offers than any other method.


Community Agencies - Contact your city government, state and Federal employment agencies, community college, or public library for information on employment postings.


Local Businesses - Actually go to places where you would like to work and talk to the owners about any positions that might be open. Be sure to leave your name and number even if they are currently looking for new employees. If a position comes open, the owner won't have to place an ad, he can just call you.


Help Wanted Ads - Scanning the classified ads lets you know who is actively seeking employees.
Employment Agencies - Many businesses will list through these to avoid the hassle of placing ads and having to set up interviews.


Temp Services - Businesses will look for workers here for the same reasons above. It may be that they only need help for a little while, but often these positions can increase your exposure to a company. Once your specific assignment expires, they may be willing to hire you for a different position. Doing temp work also allows you to experiment in a variety of fields.


Work Wanted Ad - You can actually place an ad in the classifieds announcing your availability to work. If a potential employer spots your ad, they know that you are motivated and willing to work.


Trade Journals - Almost every occupation has its own trade journal and most have a section listing positions to be filled. Check to see if any are available at your local library.


On-line Services - There are websites that allow you to search online by demographic area and career category. Two to check out are Indeed.com and Monster.com, where you can access career tools, advice, information, and more. Also, don't forget about Linked In. It's a professional social network where you can connect with other professionals in your field. Here are some  tips on how to get recognized on Linked In.
While finding career opportunities takes some effort, your time will be well spent in the long-run.

---
Post by Tracy Achen

---

Part of preparing for you job search involves having a sparkling resume to highlight your best qualities. Continue with...