Internet Dating Websites: What to Consider Before You Choose
Internet dating websites are plentiful, but how do you choose which service to go with? There are the paid services which give you a lot more options, but the free services don't cost anything to join. Below is some online dating advice and some points to consider before choosing a dating service.
---
The Ins And Outs of Paid and Free Dating Websites
By Sarah T. Connor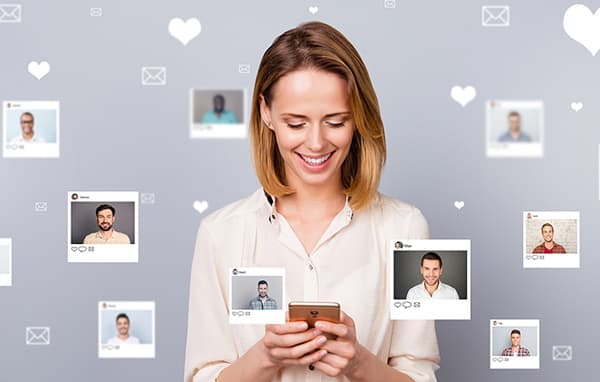 Some people say that Internet dating is a sign of desperation, but it's really only a sign of the times. This is an age of technology, after all.

Internet dating can actually open a lot of doors for you. Those are doors that might not otherwise be open if you're located in a small town in the middle of nowhere. 
Not only that, but online dating allows you to think and plan what you are going to say about yourself. It lets you date at your own pace and in your own time. You can even choose whether you use one of the free online dating sites or a paid dating service. Before you make that choice, though, consider some important factors.

Who You Want To Date
First and foremost, think about the type of person that you want to date. Free dating websites, for example, often include a larger than average number of older people, people on fixed incomes, and those with lower paying jobs or even no job at all. That's because those are the types of people that most often don't want to spend their money on paid subscription websites.
Paid dating websites, on the other hand, are typically frequented by those that have a decent income. That can be attributed to the simple fact that it costs money to join them. In fact, the monthly subscription fees can start as low as $10 a month, but can also reach $40 or more per month. If someone wishes to subscribe to more than one paid dating service, the costs can quickly add up.
Features That You Want
You also need to think about the features that you want from a dating website. For example, free dating and personals websites may not necessarily have the full range of resources that paid dating websites have. In fact, many of the paid subscription dating services even sponsor large events for their subscribers. That's something that you won't often find on a free dating website.
Nevertheless, there is something to be said for the services offered by free Internet dating websites, too. For instance, many of these websites provide dating chat rooms and free dating forums for their users. Dating advice forum visitors can compare experiences and share concerns, failures, and successes that way. That sort of networking can help you to find a date or, at least, streamline the dating process.
How Free Dating Sites Stay in Business 
How does a free Internet dating website stay in business? It all comes down to how they advertise and who they allow to advertise on their website.

You see, there are a lot of companies who are willing to pay when people click through to their websites from advertisements on other websites. That's why free dating chat rooms and Internet dating services often have multiple ads on their websites.
The Good News
The good news for you, the dating service user, is that viewing those ads keeps you from having to pay for the dating service. The even better good news is that you can expand your horizons a bit that way. Since the services are free, you can sign up on multiple free dating websites.
Safety First
No matter what sort of dating website you choose to use, always put your safety and the safety of your personal information first. Don't put your personal information on a website that isn't secure, whether it's free or paid. Also, don't openly advertise your real full name, address or phone number. After all, you never know who might read it.
Get to know any match that you make slowly, over a period of time. Then, when you're ready to meet, set certain ground rules. The biggest rule should be that you have the first date (and if applicable the next few dates) with that person in a public place. Going into a stranger's home, no matter how old you are or how much you have talked to that stranger on the Internet, is never a good initial plan.
Finally, on your first date especially, be on your guard. Keep your personal property within your sight at all times, including any food or drinks that you have. If you have to go to the bathroom or something, take your keys, money and other belongings with you. Also, if you have to leave a drink or food unattended, just order something new when you return. If your date is a good one, they will understand your caution. If they get upset, you're better off without them.
Go With Your Instinct
When it comes to Internet dating, go with your instinct. Don't stick with a website that you don't like, whether it's free or paid. Also, don't go on a date that you don't feel good about.
Finally, feel free to end a date early, if it isn't working out. There will always be plenty of other dates to go on in the future. The entire point of Internet dating is to find your perfect match, not settle for an imperfect one. 


---
Sarah T. Connor is a recognized online dating safety expert and advocate for the enactment of Internet dating safety laws in several states. As the previous editor of a dating site, she offered dating advice and free online dating and match-making services for unattached singles wanting to meet their perfect match. This article may not be copied or republished.
---

The above information on internet dating websites can help you narrow down which type of dating service to consider. You can also read through the reviews of online dating sites provided by ConsumerAffairs to give you more insight. For more dating tips, check out the following articles: