Tips for Buying a House after Divorce
For many women whose marriage has ended, it can be difficult to plan for the future ahead. But as time goes by and you get back on your feet financially, you might start considering the possibility of buying a house after divorce.
By Womans Divorce Editorial Team 
Though your goals might currently feel a bit far off, they are more than attainable with the proper planning in place. While there is a lot that goes into the home buying process, making the dream of having your own home a reality might be easier than you'd think by using the steps below as your guide.
Establish Monetary and Home-buying Goals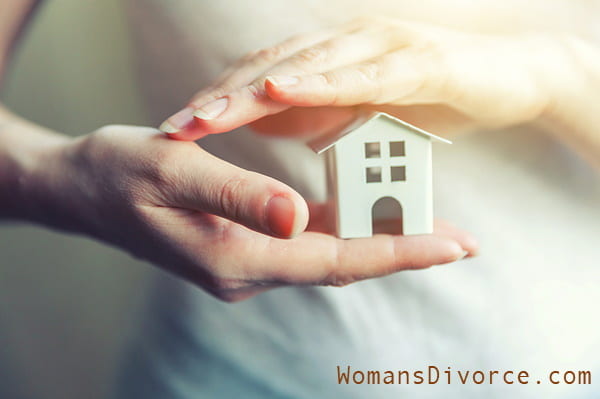 While diving in headfirst by browsing the current houses on the market is a tempting way to begin your journey, it's probably not the best plan of action to start out. The home buying process is filled with uncertainty, which is why it's crucial to have the right goals set in place for yourself. 
First, identify a REALTOR® who has your best interest in mind. Choose someone you feel comfortable voicing your concerns to, preferably an agent that also has experience working with women who have gone through divorce. 
Once you have the right agent locked down, take some time to discuss your goals with them. If you know one of your goals is to be in your new home within a specific time frame, be sure to field your agent's advice on whether or not your time-frame is attainable given the current market. Be realistic and don't be too hard on yourself if things take longer than expected. Remember that the right house is worth waiting for.   
Beyond having a clear timeline, you should also set a monetary goal to have enough money saved to cover the down payment and expected closing costs. Such monetary goals can also be discussed with your agent as they will be able to run the numbers and find the right homes for you that meet your budget. From there, you can create a budgeting template to outline how to cut expenses to build your home-buying nest egg.
Check your credit
Very few individuals go through a divorce with zero impact on their credit score. If your credit has taken a hit due to your divorce, don't get discouraged. Whether you work with a financial advisor or simply develop a plan on your own to get your score up, improving lower credit after a divorce is achievable. 
Set aside some money in the coming months to pay off your credit card bill little by little. Don't have extra money to spare to clean up your credit? There are still some loan options available for individuals who may have a lower credit score to achieve home-ownership. Review the loan options below to assess which one works best for your current situation. 
Research Loan Options
Many single women shy away from their desire to own their own home because they are nervous about affordability. If you fall into this category, it might be because you haven't truly taken the time to research your loan options in full. Here is a brief list of some affordable options available to you to make your homeownership dreams come true: 
FHA Loan: FHA loans are a great option for women who may not have the best credit score coming out of a divorce. Should you have a score of at least 580, the minimum down payment requirement is just 3.5%. If you currently have a credit score between 500 and 579, the down payment is 10%. Many solo first-time home buyers find FHA loans to be a great option to start out. For more information on FHA loan rates, limits, and requirements, consider this FHA loan resource. 
USDA Loan: The United States Department of Agriculture offers a loan option with zero down payment, as long as the home you're interested in meets their location requirements. In order to qualify for a USDA loan, the home you put in an offer on must be located in an area that is classified as "rural". To clarify, this does not mean that you can only look at houses in the middle of nowhere. To find out more on what is considered a rural area, use this article on current USDA rates and requirements. 
First-time home buyer program: Though this is not specifically a loan option, most areas offer a first-time home buyer program that offers assistance when it comes to your homeownership goals. Be sure to inquire about these options and ask your friends and family if they used a program like this when they first purchased their home. 
While your funding options are surely not limited to the choices listed above, don't rule out FHA loans, USDA loans, or a first-time buyer program. Do the research to determine which loan aligns best with the goals you have created to set yourself up for success. 
Don't Rush Buying a House After Divorce
Lastly, don't rush things. Coming out on the other end of a divorce can leave many women feeling fragile and alone. Be sure to take the time to get your mental health where it needs to be before adding on the stressors of buying a house after divorce. 
Remember, you are strong enough to reach your goals if you set a realistic timeline and budget for yourself. Plenty of single women have become homeowners on their own, and you are no exception. 
Related: