Michele Germain
Michele Germain is a psychotherapist, author, and speaker who has practiced as a divorce recovery specialist for the last decade.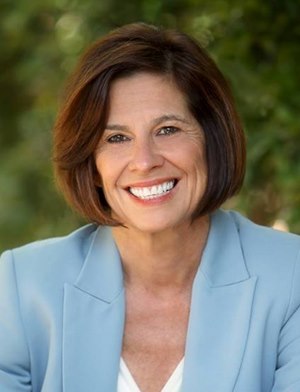 As a licensed Clinical Social Worker (LCSW) and Marriage Family Therapist (LMFT), she has worked with both men and women dealing with the many challenges of transition, whether due to divorce or other life changing issues. She has dedicated her life to the healing process and the belief that emotional pain can be transformed to joy and broken hearts can mend.
In addition to her work as a psychotherapist, she is a Certified Bioenergetic Therapist (CBT), a field of study in which therapists are specifically trained to work with the connection between the mind, a person's emotions, and the effect on their body. The goal of bioenergetics is to help individuals resolve their emotional troubles by reconnecting and reawakening their bodies, so that they can recapture their ability to experience joy and pleasure in living.
Michele is also a published author. Her first book is titled "The Jill Principle: A Woman's Guide to Healing Your Spirit after Divorce or Breakup" (#ad - As an Amazon Associate we earn from qualifying purchases). The Jill Principle is like to a guidebook to help women to find new opportunities for self-expression and true happiness following the crisis of a divorce or breakup. The book gently leads the reader on a journey to discover the reasons why their marriage ended, and in the process discover how they should handle things differently in future relationships. The book also offers helpful techniques to help deal with the heartbreak of divorce, interlaced with personal stories to help illustrate how these techniques really can help the reader overcome their pain and move forward. It's definitely worth checking out. 

Michele's newest book is "The Stronger Woman - Healing from the Breakup or Divorce to be a Better You." The book explores how to use the challenges of divorce to heal old wounds and reconnect with your true self. Learn how to avoid repeating the mistakes of past relationships so you can create a healthy relationship in the future. It is available on Lulu.com or you can find it on her site (listed below).

Michele is based in Encinitas, California and presents lectures and workshops in the surrounding area, including Second Saturday workshops. She also offers phone counseling sessions for people who cannot attend in person, helping them to move through the crisis and transition into a new chapter in their life. 
You can find out more about Michele's services, at MicheleGermain. You can also follow her on LinkedIn.
Articles by Michele Germain
Dating Tips For Divorced Moms - When their parents date, it creates unease in children and teens. These are 7 ways to ease your kid's anxieties when you date.
Tips For Talking To Your Ex - Learning effective communication skills is important when you're dealing with a difficult ex-husband after divorce. It can be helped along by redefining the relationship in your mind.
Parenting After Divorce - Sometimes the anger and unresolved feelings left over from divorce can make it difficult to communicate with your ex without getting into an argument. Learn how to put a stop to the on-going verbal battles so you can do what's best for the kids.