Jennifer Horton
As a certified coach and life success consultant, Jennifer Horton has been trained both by Bob Proctor and Coachville.com, an accredited institution of the International Coaches Federation. She is also a National Conflict Resolution Center certified mediator.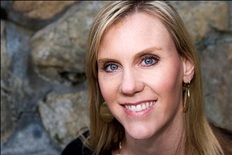 In her coaching practice, she worked with clients to help them access their own wisdom and guidance, while providing practical, real-world and first hand understanding of what it takes to rebuild your life after divorce. You see, Jennifer has been through her own painful divorce and child custody case. She actively applied all the wisdom she has learned to her own life, difficulties, parenting, and of course, her own divorce. 
One of Jennifer's key coaching points is "you cannot give what you don't have". She supports her clients and coaches them to learn the tools to care for themselves to the highest degree possible in all areas. She helps them reach clarity and achieve balance financially, emotionally, spiritually, physically and relationally so that they can then expand that into the world, with their children, vocation, community, etc. 
She has since taken her experience as a life coach and transitioned into the corporate world. You can find out more on the LinkedIn profile for Jennifer Horton. 
Articles by Jennifer Horton

Divorce Test - Are you wondering if you should get a divorce? No matter what point your relationship is at right now, you can use the insights from this divorce test to get a real evaluation of your marriage before you make the decision to divorce.
Tips for Women Returning to Work: Re-launching a career after divorce can feel like an overwhelming task, especially if you've been a homemaker for years. These tips on reentering the workforce can help.
Healing from Divorce - Divorce has a way of wearing you out - emotionally, mentally, and physically. If you're feeling drained by all the drama, here are some tips to help you start the healing process so you can get back on your feet.
Divorce and Depression - Whether the divorce was your idea or not, you have probably found yourself struggling with a cloud of depression you just can't get rid of. Keep reading to understand why you're feeling this way and some simple changes you can make to start enjoying life again.
Dealing With Betrayal - There is nothing more heart-wrenching than to find out the person you love and trust with your heart has cheated on you. Here are some tips from Jennifer Horton to help you take care of yourself and cope with everything when your world falls apart.
Talking to Kids about Divorce - There is a lot of pressure that goes along with being a newly divorced parent. And while you may blame your ex for a lot of your struggles, you need to be careful to not let your feelings color your conversations with your children. Here are 7 phrases you want to avoid saying to your kids after your divorce.
How To Help Children of Divorce - Your children are the innocent by-standers of your divorce, yet they are affected immensely by it. To help your kids understand what is going to happen and why, here are the things they really need to hear.
Tips to Get over Your Ex - It's hard for to just walk away from a marriage without giving a second-thought to what your ex is doing, especially if you were married for a number of years. These tips can help you stop obsessing about him so that you can move on with your life.