Jennifer Horton
Jennifer Horton is a graduate of the Center for Coaching Mastery from Coachville.com, an ICF accredited school. She works intuitively and authentically with her clients to help them access their own wisdom and guidance, while providing practical, real-world and first hand understanding of what it takes to rebuild your life after divorce.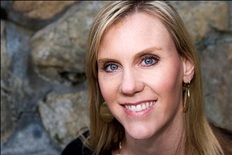 Jennifer's clients find that they are able to focus more clearly on the issues that are important to them, communicate more effectively, support their children through the divorce process to a greater degree, and catapult their lives forward in an enriching, positive way. One of Jennifer's key coaching points is "you cannot give what you don't have". She supports her clients and coaches them to learn the tools to care for themselves to the highest degree financially, emotionally, spiritually, physically and relationally so that her clients can then expand that into the world, with their children, vocation, community, etc.
As a certified coach and Life Success Consultant, Jennifer has been trained both by Bob Proctor and Coachville.com, an accredited institution of the International Coaches Federation. Jennifer has also been through a painful divorce and child custody case. She actively applied all the wisdom she has learned to her own life, difficulties, parenting, and of course, her own divorce.
Articles by Jennifer Horton