California Divorce Laws & Resources
When you're getting divorced in California, you want to make sure you're armed with the best information and services available. To help you out, we've assembled everything you will need when getting a divorce, whether you want to handle everything yourself or use the assistance of experienced divorce professionals. Below you will find a listing of these professionals, as well as online divorce options and separation or divorce papers.

You can also look up the relevant laws to understand how everything is decided in a divorce and what your rights are. To find out how much support might be awarded, we've included child support guidelines and access to an online calculator. You will also be able to look up local support meetings and domestic abuse services around the state.
Laws and Child Support
Divorce & Separation
Professional Services
Guidance and Recovery:
---
DIVORCE LAW
CA Family Law - self-help information from the California Courts
CA Divorce Code - Section numbers for specific topics:
Premarital agreements - SECTION 1610-1617
Annulment - SECTION 2250-2255
Legal separation - SECTION 2330-2348
Residency requirements to file for dissolution of marriage - SECTION 2320-2322
Where to file and which court has jurisdiction - SECTION 200
Ground for divorce - SECTION 2310-2313
Separate property - SECTION 770-772
Community property - SECTION 760-761
Division of property - SECTION 2550-2556
Determination of alimony / spousal support - SECTION 4320-4326
Restoration of wife's former name - SECTION 2080-2082
Best interests of the child - SECTION 3010-3011
Child custody factors - SECTION 3040-3049
Duty to support minor child - SECTION 3900-3902
Child support guidelines - SECTION 4050-4076
---
Equitable Mediation Services
Serving clients throughout California
Phone: (213) 986-8581
Website: https://www.equitablemediation.com/locations/california 
Divorce is likely to be one of the most significant, difficult, and painful events you will ever experience in your life. And with no guidebook to help navigate unfamiliar issues, the stress and fear is only compounded by the need to make important, life-changing decisions with far reaching implications. 
But if you don't want to involve lawyers, and you know you can't do this yourself; what other choice do you have? The answer? Divorce Mediation. 
We're Cheryl and Joe Dillon; a Divorce Coaching and Divorce Mediation team that has been providing couples just like you and your spouse with the education, guidance, and support needed to get through their divorce in the most peaceful, fair, child-focused, and cost-effective way possible. If this seems like the ideal solution for you, contact us to find out how to get started.
---

San Diego Divorce Mediation & Family Law
Scott F. Levin
9820 Willow Creek Road Ste 410
San Diego, CA  92131
Counties Served: San Diego, Orange, Los Angeles, Santa Barbara, Riverside, Imperial
Phone: (858) 255-1321
Website: https://sandiegofamilylawyer.net/
Scott Levin is a California family law attorney and mediator who focuses his practice on resolving family law disputes through mediation. Scott obtained his Juris Doctorate from the prestigious University of Virginia School of Law and has been a member of the State Bar of California since 2004. With over 17 years of experience, Mr. Levin is the only San Diego family law attorney who is also a Certified Divorce Financial Analyst™ (CDFA). As a CDFA, Mr. Levin uses his legal, financial and mediation skills to help clients negotiate a fair settlement and secure their financial future. Many know him as the Chief Peacekeeper™ for his commitment to amicable divorce.

---

Bartholomew & Wasznicky LLP
Sacramento, CA 
Phone: 916-603-2913 
Counties Served: Sacramento, Yolo, El Dorado, Placer

---

Fair Divorce In A Day Mediation
Belinda Rachman
Carlsbad, California 
Phone: (760) 720-9324

---
DIVORCE LAWYERS
Aeschleman Law
Nicole Aeschleman
San Jose, CA
Phone: 408-724-8930
Counties Served: Santa Clara
---
Berenji & Associates
Hossein Berenji
550 S. Hill Street STE 1467
Los Angeles, CA 90013
Phone: (213) 985-3007
Counties Served: Los Angeles
Berenji & Associates is a premiere divorce and family law firm serving all of Los Angeles. We handle divorce, child support and custody, spousal support, and high-net worth divorce. We offer a free consultation. We have over 20 years of combined experience and will put this experience to work for you.
---

Boyd Law Family Attorneys
Office Locations:
Los Angles County - 310-777-0231
San Diego County - 619-232-1206
Orange County - 949-753-1028
Sacramento County - 916-840-2050
Boyd Law is a California family and divorce law firm. Boyd Law attorneys have many years of successful experience handling a wide range of family law related cases. Practice areas include but are not limited too: divorce, child support, spousal support, child custody, child visitation, military divorce, adoption, asset division, and more. Contact us for a free legal consultation, today.
---
COLLABORATIVE DIVORCE
Helene Taylor
Mill Valley, CA
Ph: 1-415-968-3028
Counties: San Francisco and Marin
---
Deccan Law
Amey Telkikar
Long Beach, CA
Phone: (562) 454-0109
Counties Served: Los Angles County
---
Divorce Lawyers Los Angeles
Ted Khalaf
5455 Wilshire Blvd. 21st Floor
Los Angeles, CA 90036
Phone: (213) 550-4600
Counties Served: Los Angeles County, Riverside County
With over a decade of experience, Divorce Lawyers Los Angeles represents people with family law, divorce, child custody, child support, domestic violence, restraining orders, prenuptial agreements, postnuptial agreements, paternity, relocation, and property division cases. Our top-rated family law and divorce attorneys provide a free consultation to anyone with a family law issue.
---
Law Office Of John A. Delisi
San Diego, CA
Phone: (858) 292-1207
Counties Served: San Diego County
---
Gina M. Famularo
Family Law Matters
Temecula, CA
Ph: (951) 587-0505
---
Fernandez & Karney
Steven Fernandez
Santa Monica, CA
Phone: (310) 393-0236
Counties Served: Los Angeles
Attorneys Steven Fernandez and Mark Karney are Certified Family Law Specialists with over 50 years of combined experience. We offer a free consultation.
---
Furman & Zavatsky LLP
Mariya Furman
15821 Ventura Blvd #690
Encino, CA 91436
Phone: (818) 528-3471
Counties Served: Los Angeles
Dealing with divorce and custody issues can be overwhelming. At Furman & Zavatsky LLP, our experienced family law attorneys can provide you with the experienced and knowledgeable representation you need to reach the best outcome in your case. We handle all family law issues and will work to protect your rights.
---
Law Office of Steven L. Fritsch
Carlsbad, CA
Phone: (760) 683-2071
Counties Served: San Diego, Orange, Riverside, Los Angeles and San Bernardino counties
Steven Fritsch is a divorce and family law attorney dedicated to helping those who need it most. We provide high-quality legal services with a focus on Alimony, Child Custody, Child Support, Divorce, Family Law, Military Divorce, and Property Division. If you're looking for a knowledgeable and experienced attorney contact Steven today to discuss your options.
---
Robert Goodman
Oakland, CA
Ph: (510) 987-7800
Counties: San Francisco, Contra Costa, Alameda, and Solano
---
Charles M. Green, APLC
3699 Wilshire Blvd., Suite 700
Los Angeles, CA 90010
Phone: (213) 387-4508
Counties Served: Los Angeles
Charles M. Green has over 20 years of experience and is a Certified Family Law Specialist in the state of California, handling divorce, custody, and support cases, as well as pre and post-nuptial agreements. He has prior experience as a Certified Public Accountant (now inactive) and is equipped to help you navigate a financially complex divorce. There are also Spanish and Korean speaking paralegals available to assist clients.
---
Hammers & Baltazar, LLP
Los Angeles, CA
Ph: 310-458-0796
Counties Served: Orange county and Los Angeles
---
Kevin J. Kensik
Rolling Hills Estates, CA
Phone: 310-256-2691
Counties Served: Los Angeles, Orange, and Riverside
---
Matthew M Kremer
Certified Family Law Specialist
San Diego, CA
Phone: (619) 696-1100
Area Served: San Diego
---
LawLinq
Jessica Anvar
5757 W Century Blvd
Los Angeles, CA 90045
Phone: (800) 3856416
Counties Served: Los Angeles
---
Law Office of Renkin & Associates
Encinitas, CA
Phone: (619) 299-7100
Counties Served: San Diego County
---
Sachdev Legal Group, APC
Puja Sachdev
2851 Camino del Rio S 430
San Diego, CA 92108
Phone: (619) 866-3756
Counties Served: San Diego
Divorce is a complicated process and it's easy to get overwhelmed. You can benefit from our attorneys legal expertise and finance experience to help you get through your family law matter. Puja Sachdev is an experienced, detail-oriented attorney who is certified as a Family Law Specialist as well as being a Certified Divorce Financial Analyst. Schedule your free consultation to find out how we can help you.

---
Patricia Van Haren
Torrance, CA
Phone: (310) 377-7283
Counties Served: Los Angeles, Orange
---
Wilkinson & Finbeiner
Office Locations:
Escondido - (760) 208-1604
San Diego - (619) 284-4113

---
Yelman & Associates
Tara Yelman
San Diego, CA
Phone: (619) 282-1107
Counties Served: San Diego
---
REMOTE ALCOHOL MONITORING
Soberlink
Remote Alcohol Monitoring Technology used in Family Law
16787 Beach Blvd.
Huntington Beach, CA 
Phone: (714) 330-6905
Areas Served: Nationwide 
"Proof. Protection. Peace of Mind". The Soberlink system consists of a portable breathalyzer with state-of-the-art technology that automatically sends real-time results. As the proven technology leader in child custody cases since 2011, we are the only company that combines: 
Court-admissibility in all 50 states, 
Facial recognition, 
Tamper detection, and 
Easy-to-read Advanced Reporting™ 
Trust the Experts in Remote Alcohol Monitoring Technology™ to support the best interests of the child in your Family Law cases. 
---
DIVORCE FINANCIAL ANALYSTS AND PROFESSIONALS
Square One Divorce, Inc.
Jennifer Taylor, CPA, CDFA®
San Clemente , CA
Phone: 949-377-0250
Counties Served: All counties in California
---
Oaks Wealth Partners of Raymond James
Laurie Brennan, CFP®, ChFC® , CDFA®
Westlake Village, CA
Phone: 877-280-2248
Counties Served: Ventura and Los Angeles
---
Divorce Financial Solutions
Cinda Jones, CFP® , CDFA®
Phone: 619-795-1797
Counties Served: San Diego - Orange - LA
---
Leininger Divorce Planning Services
Natalie Leininger
Pleasanton, CA
Phone: 510-728-3578
Counties Served: Alameda, Contra Costa, San Mateo, Palo Alto
ONLINE DIVORCE FORM PREPARATION
Have your divorce papers completed for you without an attorney! With this online service, your uncontested divorce paperwork is customized to your unique situation as you work through a series of questions about your situation. The final papers are accurate and up-to-date for California and you will receive detailed instruction on how to file your papers with the court system. You'll also be able to freely review many e-books which cover a variety of issues that may come up in your divorce. And if you need assistance, they offer customer support by phone & e-mail. Get started on your California divorce.

---
PRIVATE INVESTIGATORS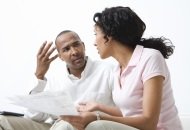 J R Investigations
Jay Rosenzweig
Calabasas, CA
Counties Served: Los Angeles, Orange, Ventura, Riverside, and San Bernardino
Phone: 1-877-772-2873
---
Filley & Associates
California Private Investigator
Spousal Infidelity Counseling
San Francisco, CA
Phone: 415-462-1631

---
COUNSELING / THERAPY
Circles
140 2nd St. Suite #500
San Francisco, CA 94105
There is real value in connecting with other people in a meaningful and supportive environment - especially if you're going through a difficult time in your life. Circles connects people with others going through similar hard times, so you can be surrounded by support, and begin to build resilience and coping skills together - with the guidance of a dedicated professional therapist.
---
Divorce Seminars
Second Saturday Divorce Workshop
750 B Street
San Diego, CA 92121
Phone: (619) 483-1576
Divorce is often one of the most challenging experiences a person goes through. To help you with all the decisions that go along with divorce, the Second Saturday Divorce Workshops offer non-biased legal, financial, and emotional advice from qualified local professionals. During the workshop, you be provided with the tools and resources to help you navigate the confusing divorce process and move forward with your life. Held every second Saturday of the month via Zoom, our experts have guided thousands of divorcing women. For more information and how to register, please go to www.secondsaturdaysandiego.org or call (619) 483-1576.
---
CALIFORNIA DOMESTIC VIOLENCE RESOURCES
Domestic Violence Hotlines & Services
© WomansDivorce