California Divorce Laws & Resources
By WomansDivorce.com | Updated April 19, 2019
When you're getting divorced in California, you want to make sure you're armed with the best information and services available. To help you out, we've assembled everything you will need when getting a divorce, whether you want to handle everything yourself or use the assistance of experienced divorce professionals. Below you will find a listing of these professionals, as well as online divorce options and separation or divorce papers.
You can also look up the relevant laws to understand how everything is decided in a divorce and what your rights are. To find out how much support might be awarded, we've included child support guidelines and access to an online calculator. You will also be able to look up local support meetings and domestic abuse services around the state.
---
DIVORCE LAW
CA Family Law - self-help information from the California Courts
CA Divorce Code - Section numbers for specific topics:
Premarital agreements - SECTION 1610-1617
Annulment - SECTION 2250-2255
Legal separation - SECTION 2330-2348
Residency requirements to file for dissolution of marriage - SECTION 2320-2322
Where to file and which court has jurisdiction - SECTION 200
Ground for divorce - SECTION 2310-2313
Separate property - SECTION 770-772
Community property - SECTION 760-761
Division of property - SECTION 2550-2556
Determination of alimony / spousal support - SECTION 4320-4326
Restoration of wife's former name - SECTION 2080-2082
Best interests of the child - SECTION 3010-3011
Child custody factors - SECTION 3040-3049
Duty to support minor child - SECTION 3900-3902
Child support guidelines - SECTION 4050-4076
---
CHRISTIAN DIVORCE
Franklin Radoff has worked Biblically in solving divorce and family law issues through a compassionate, straight-forward approach for over 35 years. His service will help guide you as you navigate the uncertain process of fairly dissolving a marriage that was started out with the intention of lasting a lifetime. Franklin Radoff's legal ministry is rooted in Christian principles and ethics, and he has a reputation for treating clients with honesty and integrity, while upholding the law in all situations.
Once you retain Mr. Radoff, he will be the only person handling your case and he doesn't bill for phone calls. Franklin strives to reach a peaceful resolution to the various divorce issues using methods such as mediation if possible. Mr. Radoff has offices in Ventura and Woodland Hills and handles cases in all southern California counties. Call and speak to Mr. Radoff at (805) 522-1160 for your FREE phone consultation.
---
COLLABORATIVE DIVORCE
Helene Taylor
100 Shoreline Highway
Mill Valley, CA 94941
Ph: 1-415-968-3028
Counties: San Francisco and Marin
---
MEDIATION
Bartholomew & Wasznicky LLP
4740 Folsom Blvd.
Sacramento, CA 95819
Phone: 916-455-5200
Counties Served: Sacramento, Yolo, El Dorado, Placer
---
Divorce In A Day Mediation
2945 Harding Street, Ste. 210
Carlsbad, California 92008
Phone: (760) 720-9324
---
DIVORCE LAWYERS
Aeschleman Law
Nicole Aeschleman
1520 The Alameda, Suite 210
San Jose, CA 95126
Phone: 408-724-8930
Counties Served: Santa Clara
---
Berenji & Associates
Hossein Berenji
550 S. Hill Street STE 1467
Los Angeles, CA 90013
Phone: (213) 985-3007
Counties Served: Los Angeles
Berenji & Associates is a premiere divorce and family law firm serving all of Los Angeles. We handle divorce, child support and custody, spousal support, and high-net worth divorce. We offer a free consultation. We have over 20 years of combined experience and will put this experience to work for you.
---

Boyd Law Family Attorneys
Karie Boyd
Los Angles County
2029 Century Park East, Suite 2880
Los Angeles, CA 90067
Phone: 310-777-0231

Orange County
300 Spectrum Center Drive, Suite 1185
Irvine, CA 92618
Phone: 949-753-1028

San Diego County
501 W. Broadway, #1760
San Diego, CA 92101
Phone: 619-232-1206

Sacramento County
1415 L Street, Suite 1240
Sacramento, CA 95814
Phone: 916-840-2050
Boyd Law is a California family and divorce law firm. Boyd Law attorneys have many years of successful experience handling a wide range of family law related cases. Practice areas include but are not limited too: divorce, child support, spousal support, child custody, child visitation, military divorce, adoption, asset division, and more. Contact us for a free legal consultation, today.
---
Deccan Law
Amey Telkikar
444 West Ocean Boulevard, Suite 800
Long Beach, CA 90802
Phone: (562) 444-5744
Counties Served: Los Angles County
---
Divorce Lawyers Los Angeles
Ted Khalaf
5455 Wilshire Blvd. 21st Floor
Los Angeles, CA 90036
Phone: (213) 550-4600
Counties Served: Los Angeles County, Riverside County
With over a decade of experience, Divorce Lawyers Los Angeles represents people with family law, divorce, child custody, child support, domestic violence, restraining orders, prenuptial agreements, postnuptial agreements, paternity, relocation, and property division cases. Our top-rated family law and divorce attorneys provide a free consultation to anyone with a family law issue.
---
Law Office Of John A. Delisi
3110 Camino del Rio South, Ste. 203
San Diego, CA 92108
Phone: (858) 292-1207
Counties Served: San Diego County
---
Family Law Matters
27720 Jefferson Ave #320
Temecula, CA 92590
Ph: (951) 587-0505
---
Fernandez & Karney
Steven Fernandez
429 Santa Monica Blvd #120
Santa Monica, CA 90401
Phone: (310) 393-0236
Counties Served: Los Angeles
Family law and divorce firm in Los Angeles, CA. Attorneys Steven Fernandez and Mark Karney are Certified Family Law Specialists with over 50 years of combined experience. We offer a free consultation.
---
Furman & Zavatsky LLP
Mariya Furman
15821 Ventura Blvd #690
Encino, CA 91436
Phone: (818) 528-3471
Counties Served: Los Angeles
Dealing with divorce and custody issues can be overwhelming. At Furman & Zavatsky LLP, our experienced family law attorneys can provide you with the experienced and knowledgeable representation you need to reach the best outcome in your case. We handle all family law issues and will work to protect your rights.
---
Law Office of Steven L. Fritsch
300 Carlsbad Village Dr., Suite 216
Carlsbad, CA 92008
Phone: (760) 683-2071
Counties Served: North San Diego
---
Robert Goodman
1300 Clay St., Suite 600
Oakland, CA 94612
Ph: (925) 979-9200
Counties: San Francisco, Contra Costa, Alameda, and Solano
---
Hammers & Baltazar, LLP
12121 Wilshire Blvd., Suite 740
Los Angeles, CA 90025
Ph: 310-458-0796
Counties Served: Orange county and Los Angeles
---
Kevin J. Kensik
400 Continental Boulevard, Ste. 600
El Segundo, CA 90245
Phone: 310-891-2300
Counties Served: Los Angeles, Orange, and Riverside
---
Law Offices of Matthew M Kremer
San Diego, CA
Phone: (619)
Area Served: San Diego
---
Law Office of Renkin & Associates
320 Encinitas Blvd, Ste. B
Encinitas, CA 92024
Phone: (619) 299-7100
Counties Served: San Diego County

---
Patricia Van Haren
3655 Torrance Blvd
Torrance, CA 90503
Phone: (310) 377-7283
Counties Served: Los Angeles, Orange
---
Wilkinson & Finbeiner
Office Locations:

Temecula
27555 Ynez Rd. Suite #214
Temecula, CA 92591
Phone: (951) 249-7022

Irvine
19700 Fairchild Rd, Suite #170
Irvine, CA 92612
Phone: (949) 955-9155

San Diego
7676 Hazard Center Drive, Suite #625
San Diego, CA 92108
Phone: (619) 284-4113

Escondido
500 La Terraza Blvd., Ste. #150 Unit 164
Escondido, CA 92025
Phone: (760) 208-1604
---
Yelman & Associates
Tara Yelman
3333 Camino Del Rio South Suite 140
San Diego, CA 92108
Phone: (619) 282-1107
Counties Served: San Diego
---
DIVORCE FINANCIAL ANALYSTS AND PROFESSIONALS
Square One Financial Services, Inc.
Jennifer Taylor, CPA, CDFA®
San Clemente , CA
Phone: 949-377-0250
Counties Served: All counties in California
Square One Financial Services, Inc. provides expert financial services for individuals, couples and their attorneys navigating the divorce process. As a CDFA®, I have specialized training to guide clients through the financial complexities of divorce and can do so affordably whether you are working with attorneys or not. We have the ability to service clients throughout California. Call us for free consultation to find out how we can help you make informed financial decisions to ensure the best possible outcome for your future.
---
Oaks Wealth Partners of Raymond James
Laurie Brennan
3027 Townsgate Road
Westlake Village, CA 91361
Phone: 877-280-2248
Counties Served: Ventura and Los Angeles
---
Divorce Financial Solutions
Cinda Jones, CFP, CDFA
Phone: 619-795-1797
Counties Served: San Diego - Orange - LA
---
Leininger Divorce Planning Services
Natalie Leininger
5776 Stoneridge Mall Rd, Suite 115
Pleasanton, CA 94588
Phone: 510-728-3578
Counties Served: Alameda, Contra Costa, San Mateo, Palo Alto
---
FORENSIC ACCOUNTING
SGI Forensic
2549-B Eastbluff Dr.
Newport Beach, CA 92660
Phone: 949-278-3599
Counties Served: Orange, Los Angeles, San Diego, Riverside, and San Bernardino
---
CHILD CUSTODY
Child Custody Coach
Steven Carlson, The Custody Coach™
Counties Served: Focusing on Orange County, Los Angeles, San Diego, Riverside and San Bernardino
Child Custody Coach™ provides exclusive information, online materials, and coaching services for child custody and parenting issues to individuals nationwide. In addition to founding The Child Custody Coach website, Steven is also the author of "How to Win Child Custody", the definitive guide on child custody and visitation issues for parents facing a contested custody case. The premise of Steven Carlson's work is to help parents work through and arrive at a parenting arrangement which reflects the overall best interest of the child or children. For more information please visit our website at childcustodycoach.com
---
DIVORCE FORM PREPARATION
Have your divorce papers completed for you without an attorney! With this online service, your uncontested divorce paperwork is customized to your unique situation as you work through a series of questions about your situation. The final papers are accurate and up-to-date for California and you will receive detailed instruction on how to file your papers with the court system. You'll also be able to freely review many e-books which cover a variety of issues that may come up in your divorce. And if you need assistance, they offer customer support by phone & e-mail. Get started on your California divorce forms.
---
QDRO DOCUMENTS
Prepare Your QDRO Online - QdroDesk is the ideal solution for divorcing couples looking for an affordable and accurate way to obtain a Qualified Domestic Relations Order to divide retirement assets during their divorce.
---
PRIVATE INVESTIGATORS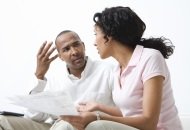 California Investigation Services
Jay Rosenzweig
22817 Ventura Blvd, Suite 262
Woodland Hills, CA 91364
Counties Served: Los Angeles, Orange, Ventura, Riverside, and San Bernardino
Phone: 1-877-772-2873
---
California Private Investigator
Spousal Infidelity Counseling
Filley & Associates
350 Rhode Island St., Suite 240
San Francisco, CA 94103
Phone: 415-462-1631

---
DIVORCE SUPPORT GROUPS
Long Beach Divorce/Separation Recovery Group
Group meets every two weeks in Signal Hill and is open to both men and women. Find out more here.

---
CALIFORNIA DOMESTIC VIOLENCE RESOURCES
Domestic Violence Hotlines & Services
CA Partnership to End Domestic Violence
---