Have a divorce question? Ask the Legal Expert
Do you need help understanding the legal issues of divorce? Wouldn't it be nice to ask the legal expert what your options are before you proceed?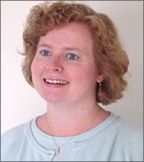 Now you have the opportunity to ask Brette Sember your questions about divorce, property division, child custody and visitation, and all other legal aspects of divorce. Brette is a retired family attorney and mediator who worked for years helping families resolve their divorce and custody issues. She is also a prolific author with numerous books on a variety of legal topics. You can find out more about Brette here.

Please note: Because of the sheer volume of questions received, Brette can't respond to every question individually. However, if your question is relevant to other women facing a similar situation, she'll provide an answer which will be included in our FAQs sections on this website. If your question is used on the website, only your first name will be included in the question.
Chances are your question may have already been answered. Please take some time to look through our list of previous Frequently Asked Divorce Questions or look through Brette's Answers by Topic before submitting your question. 
You can also type your question into the search box below to quickly find the information you need: 

Please Note: Brette provides legal information about the various issues that often arise in a divorce that is general in nature. It should not be considered legal advice and is not meant to take the place of legal counsel. For specific recommendations concerning your unique situation, you should retain an experienced divorce attorney who can answer your questions and provide guidance based on your state's current divorce laws. WomansDivorce.com and Brette Sember expressly disclaim all liability from any claim arising from the use, reference to, or reliance on any material included in this column or on this site. This column is not a substitute for legal advice.

Ask Your Question